How can the Sabres benefit from a deal for Callahan?
Ryan Callahan is the hot name to be going to the Sabres right now. His performance on-ice has been deteriorating and isn't what the Sabres should be after, but it seems like every expert is hearing the same thing that Buffalo would be open to taking on the last year of Callahan's contract at $5.8 million amidst the Lightning's cap crunch.
The Rochester native turned 34 in March and was oft a healthy scratch. Callahan earned 17 points in 52 games. That followed up an 18 point season in 2017-18 and he had just four points in an injury riddled 2016-17. Callahan's numbers continue to trend down as he had the second worst corsi at 48.03% on the team among players with at least 20 games played.
The main reason to add Callahan isn't for his production. The Sabres could benefit from his leadership and tutelage with all the young guys on the roster. Jason Botterill also wouldn't mind taking a prospect or good draft pick for absorbing the last year of Callahan's deal. The Islanders did this a few years ago just before the season and were able to get Johnny Boychuk and Nick Leddy for pennies on he dollar due to teams having salary cap trouble.
Leddy was acquired from the Blackhawks for Ville Pokka, TJ Brennan, and Anders Nilsson. Neither player has made an impact for Chicago, while Leddy is one of the Islanders' top defensemen. 
Boychuk was also acquired for below market value. New York got Boychuk for two second-round picks from the Bruins. One of those picks was used on Brandon Carlo, so Boston didn't get absolutely fleeced. However, the Islanders added a top-4 defenseman for way below market value.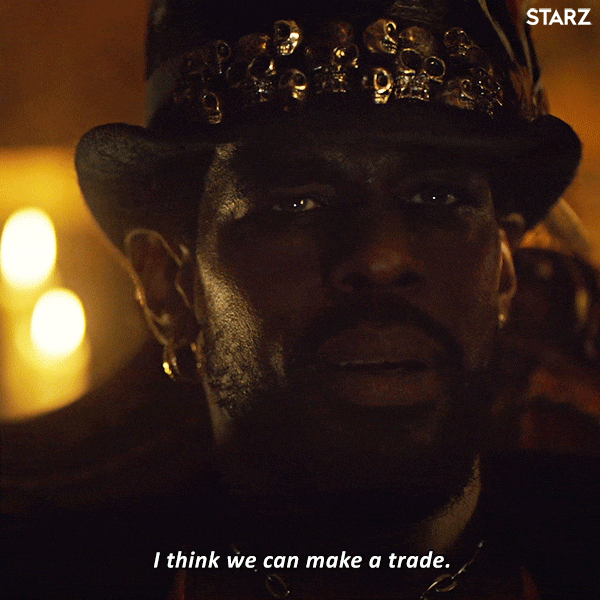 These situations are slightly different than the Sabres-Lightning one, but they give precedent for a potential move. Buffalo can take on the money for one year to gain picks/prospects or use it as a chip in a larger deal. The latter is very possible since it was rumored that the Lightning are interested in Rasmus Ristolainen.
There are three general outcomes for the deal. Either the Sabres take on Callahan for a high pick, for prospects, or take on his contract as part of a larger deal.
If the Sabres go the pick route, they may be able to negotiate a first out of the Lightning if Buffalo gives them a little bit of value in return. The Lightning are reluctant to get off Callahan's contract so they can deal with their RFA's including Brayden Point. They may also lose Anton Stralman, meaning they'd probably like a D-man prospect if anything. Casey Nelson may again be the odd righty out in Buffalo.
Possible trade:
Sabres get: Ryan Callahan, 2020 1st-round pick
Lightning get: Casey Nelson, 2019 4th-round pick
The second option for the Sabres would b to go after a few of the Lightning's prospects. Tampa has done a great job drafting and developing talent within. They have a few guys that have to be on the Sabres' radar.
Cal Foote is definitely Tampa's best prospect. The right-handed defenseman was selected 14th overall in 2017 He put up 31 points in 76 games during his first AHL season. I don't think he's untouchable, but the Sabres should probably look to add some skilled wingers.
The first two names that come to mind re Boris Katchouk and Alexander Volkov. Katchouk struggled a bit to find his way in his first AHL campaign, while Volkov tallied 48 points in his second year. Right now, Volkov is having a bit more success, but Katchouk's versatility and physicality offer loads of potential. Plus Katchouk is familiar with WNY after scoring three goals and three assists in the 2017 World Junior Championship in Buffalo. If the Sabres could get either of these guys, I'd be more excited than a kid on a jumbotron.
Possible Trade:
Sabres get: Ryan Callahan and Boris Katchouk or Alexander Volkov (BONUS POINTS for GMJB if he gets both)
Lightning get: 2019 3rd-round pick
Also, I wouldn't mind any combination of center Mitchell Stephens, right winger Taylor Raddysh, or left winger Gabriel Fortier. I really don't understand how the Lightning keep doing it, but they keep finding solid prospects after the first half of the first round in the draft when everything starts to become a crapshoot.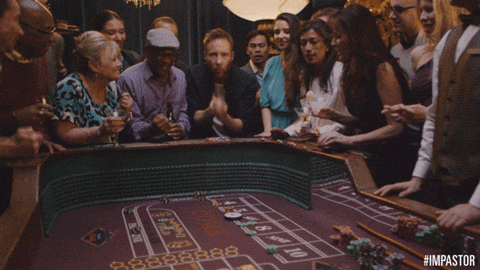 Speaking of gambling.... I'd love to see GMJB gamble on a SPLASH trade with the Lightning. It makes sense for both teams. Tampa has young guys to replenish anyone they would give up, which they need to do, so they don't lose Point. There was speculation that a big deal was impending at the deadline surrounding Risto to Tampa, but I always thought it was GMJB testing the waters for the offseason. Now is the time to pounce.
Potential Trade:
Sabres get: Ryan Callahan, Alex Killorn, and Mathieu Joseph
Lightning get: Rasmus Ristolainen and a 2019 6th-round pick
Getting Killorn would be a huge move for GMJB. If I told you that by the analytics that Killorn was just as important to the Lightning's success as Stamkos or Point, would you believe me?
Well you probably should. Killorn did not lead Tampa in counting stats as he had 40 points, but Killorn did lead the Lightning in corsi for(CF%) at 54.76% and expected goals for(XGF%) at 56.2% in 2018-19. He was deployed in all situations and performed well. The Lightning used Killorn on both their power play and penalty kill units throughout the season. The three forwards that Killorn spent most of his 5v5 time-on-ice with were Anthony Cirelli, Mathieu Joseph, and J.T. Miller. Each of those players' CF%, GF%, and xGF% went down considerably when they were not on the ice with Killorn. 
Killorn makes guys around him better. It's likely due to his strong possession numbers that help negate possibilities of negative outcomes(goals against). That is something the Sabres desperately need as they look to add high-level depth. Including Joseph in the deal could be a huge sweetener for the Sabres as he already has good on-ice chemistry with Killorn and he is just 22-years-old. Joseph will be due for a new deal at the end of the 2019-20 and if he improves from his 26 points in 70 games, then he could command a few million dollars as an RFA.
The opportunity is there for Botterill to make a splash move to improve the Sabres roster. It will be interesting to see how the timeline plays out regarding Jeff Skinner and how that could affect what the Sabres do. Hopefully they #PayJeffSkinner and add a second line winger like Alex Killorn to help get Jack Eichel to his first career playoff appearance.



Please reload