AP Writer, John Wawrow, Openly Admits He Doesn't Watch Or Listen To UB Games
Buffalo lost last night 77-75 to NIU. I felt like that was the only way to open this piece. There's no if's, and's or but's about it. We lost. All 37 fans in attendance rushed the court like they were back in kindergarten and their teacher told them to get in line to go to the playground. They flooded a little too quickly and their teacher sent them back to their seats to "try it again." The buzzer went off and they properly stormed the court while the Bulls left made their way to the locker room.
Going undefeated in conference play was desirable, but likely was not going to happen and you knew that we'd more than likely lose one or two road games in the MAC. It's so hard to win every game and play you're A game every single night especially when every team has you circled. Don't panic though. We're still a good team, I promise.
We could point to a lot of different reasons why the Bulls lost. Personally, I'd say the key factor was the refs calling the game a little tight in the first half which didn't allow the Bulls to get into a rhythm offensively. Everyone knows a big part of our offense is running the floor and it's tough to do that when play is always stopped. I'm a believer that you shouldn't complain about bad calls because the refs will always even it out in the end and make up calls throughout the game. But, there were a lot of fouls called and the first half was kind of gross to watch which led to our deficit going into halftime.
One person who doesn't know what the hell I'm talking about right now is our good friend John Wawrow. John is an AP Writer and someone who is respected in sports journalism as evidenced by his 10.8K followers on Twitter. In fact, he wrote a superb piece on Nate Oats and the Bulls just a few days ago which I read and thoroughly enjoyed.
With all that being said, Mr. Wawrow was very criticial of the Bulls last night during and after the game. I couldn't take the unnecessary hate so I responded to a tweet of his last night when UB was down and he replied back with this:
I'm not sure exactly what we did to warrant that, but he said something that I thought was a little out there and not very accurate. So I came back with a pretty good rebuttal in my opinion. OK whatever, let's move on.
So then I see this tweet about Buffalo's seeding last year and I respond again:
Was he right that maybe the NIU loss knocked us down in seeding last year? Yeah probably. But was I wrong that we lost straight up to South Dakota State and that's probably why the committee seeded them over us? I don't think I'm so wrong on that one. Or maybe it was the fact that Davidson won the A-10 Tournament and stole a bid and a 12 seed. IDK, I'm just thinking out loud here.
THEN, I came scroll down and find this tweet and it all made sense to me. This is the real kicker right here:
Okay so this guy admitted he's not WATCHING OR LISTENING to the game here. Tough to come up with keen and accurate analysis when you openly tell all of your followers that you are not keeping up with the game. You expect to get a grasp of the game through Gamecast and tweets? That's what I do when I'm gambling on fucking Stetson vs. Lipscomb that has no live streams, not when I'm trying to provide top-notch analysis to people on a top-25 team. 
Imagine going to a fancy restaurant and asking the waiter what he likes and he says "I don't know I haven't eaten or heard anything about the food here, but I'd go with the salmon if I were you." 
OR
Going to the dentist and he says "Well I haven't looked at teeth in a while and I'm sure as hell not going to look at yours, but you definitely have a few cavities from what people have told me, so sorry sir."
Does this sound like someone you should trust? I think not.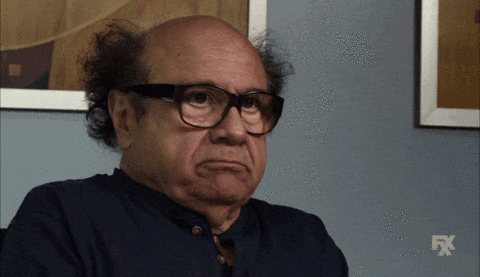 John, I know you're reading this, and all I'm asking is that if you're trying to start arguments on Twitter don't back away when people respond especially if our takes and opinions aren't that off. To just stop responding after I make somewhat valid points is like when I used to give people the silent treatment in 7th grade. Are we in 7th grade John? Really? Back up what you have to say if you're going to put yourself out there.
And maybe don't start a tweet off by admitting you're not watching or listening to the game. You kind of lose credibility on that one. 
I'll be awaiting your response.
P.S.- Just for fun here's another visual of Wawrow typing in the wrong last name for a Miami (OH) player. If I had to guess "Bam Boward" wasn't in the scouting report for UB, might've been why he thought they had a hard time with him in.



Please reload